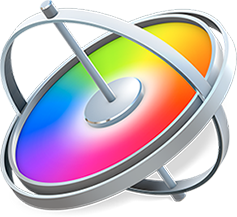 What can you do with Motion?
Apple's Motion is an incredibly fast and easy to use animation application for creating motion graphics, titles and visual effects. In this free series of tutorials, our resident Motion expert Mark Spencer will show you 8 magical things you can do with Motion to enhance your video projects and captivate your audience.
Learn more about Motion >
How to Pan and Zoom Video
Learn how to use Motion's built-in 3D camera and a Move Behavior to animate a pan and zoom effect on your videos.
How to Build a Video Wall in Motion
In this tutorial, you'll learn how to use a Replicator to quickly construct a video wall from a variety of different source clips.
How to Track Text to People
In this lesson, Mark will show you how to make titles or graphics follow your human subjects using Motion's Match Move Behavior.
How to Animate a Logo to Music
Make your logos and graphics dance to music or sound effects of your choosing using Motion's Audio Parameter Behavior.
How to Add Smoke to a Scene
Learn how to add smoke to a scene using the Smoke Particle Emitter, and you'll learn how to make the effect look more realistic.
How to Animate a Photo in 3D
Animate your photos in 3D with this cool effect. This technique can be used on a photoshop image that has been cut into foreground and background layers to give it "parallax" effect.
How to Create Exploding Text
Make your 2D or 3D text explode toward your viewers using Motion's Sequence Text Behavior.
How to Replace a Sky
In this tutorial, Mark shows you a great trick for replacing a monochromatic sky with a much more dramatic one.