A special thanks to Mark Spencer for proving (to me) that Apple Motion really delivers. His tutorials have always been the best. When working on a project with FCPX, it's integration with Apple Motion is exceptional and fast.
Many thanks for showing me the way. -Tom F.
New to Motion? Start here.
Start with One Tutorial. Our foundational course that will help you create engaging motion graphics, titles and effects for your videos.  More Info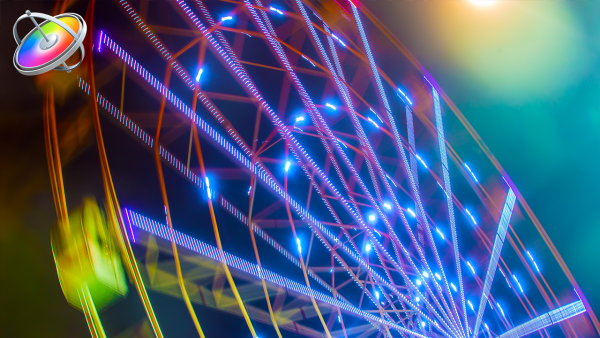 Bundle and Save 33%. Our Motion Essentials Bundle includes 4 of our most popular tutorials. More Info
Get Faster and Dive Deeper
NEW Jump into the director's chair as you set up 3D scenes; frame your subjects; then dolly, sweep, pan and create fluid camera movement for your motion
graphics projects. More Info
NEW Learn how to draw and animate shapes, which are the building blocks of motion graphics in Apple's Motion.
More Info
Learn how to quickly create stunning motion graphics using Motion's unique and powerful set of procedural animation tools called Behaviors. More Info
Learn how to separate your photos into layers then animate them in a variety of compelling ways using Pixelmator, Motion & mPuppet. More Info
Great tutorial for Final Cut Pro X Editors.  Quickly and easily create professional titles, transitions, visual effects in Motion 5.4 with a minimal investment of time. More Info
Warp Speed 3D in Motion is a project-driven tutorial that will get you up to speed quickly using Motion's 3D toolset to create dynamic 3D animations to engage your viewers. More Info
Replicators are Motion's secret weapon. This tutorial will show you how to use them for quickly creating animated graphical elements for backgrounds, titles, transitions and more, that will both wow and impress. More Info
Take control of Motion's powerful particle engine to create just about anything you can imagine. Simulate smoke, fire, snow, explosions, dust, and other visual effects. More Info
Workflow Tutorials in Motion 5.2-5.3