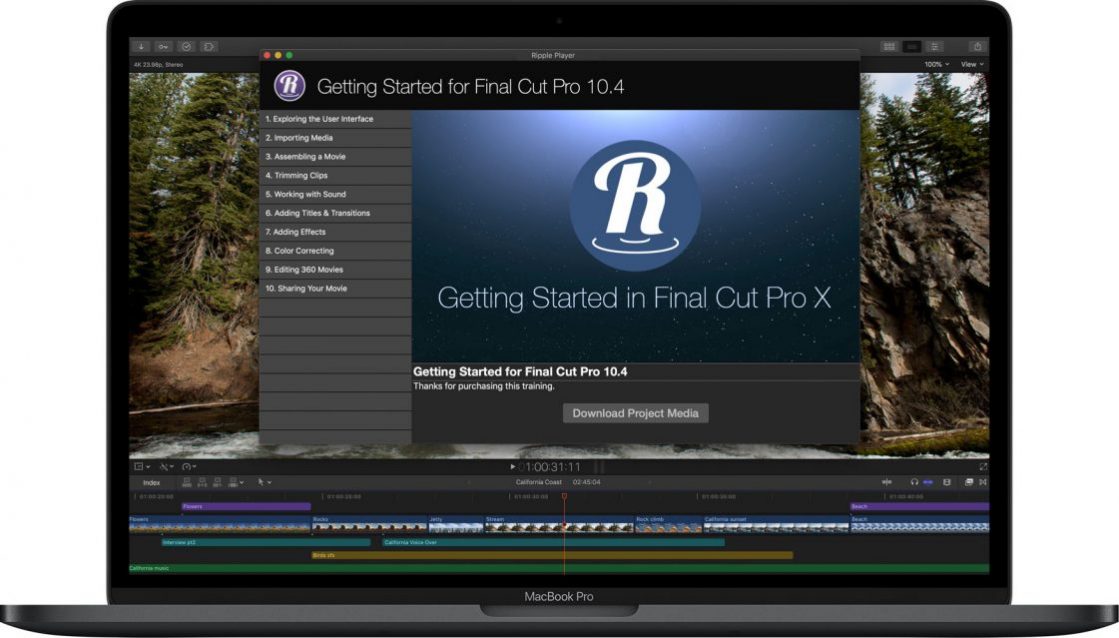 Learn Final Cut Pro X from within Final Cut Pro X
Imagine not having to leave Final Cut Pro X to locate a piece of stock media, upload your media to a cloud service, or even watch a tutorial. Apple calls it Workflow Extensions, and it's basically a portal to some of the best third-party tools currently available for Final Cut Pro X users.
Because our tutorials have helped thousands learn Final Cut Pro X, it made perfect sense to offer our free Getting Started in Final Cut Pro X as the first training app available through the Workflow Extension.
If you are new to Final Cut Pro X, our short, highly-focused video lessons will guide you through the basics of using Final Cut Pro X using provided media, so you can quickly begin editing and delivering a short video project from start to finish.
Best of all, you can follow along right inside of Final Cut Pro X's Extension Window without having to open up a web browser or launch an app.
Watch our Tutorials covering the New Features in Final Cut Pro 10.4.4