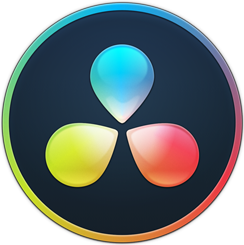 Getting Started with DaVinci Resolve 14
DaVinci Resolve has updated!  See the latest tutorials here.
In this free "Quickstart" tutorial series, you'll learn the basics of using Blackmagic Design's editing and color finishing application, DaVinci Resolve.
These 5 highly-focused video lessons will give you a high-level overview of the workflows and tools that are foundational to creating and delivering a finished video.
Lesson 1: Exploring the Interface
This first lesson introduces you to DaVinci Resolve's interface and its page-based workflow. Learn how to create a project, preview media, and add media to a project.
Lesson 2: Organizing Your Media
Once your media is imported, you'll learn how to organize your media with keywords and smart bins and how to create duration markers for quickly locating your favorite content.
Lesson 3: Assembling a Movie in Resolve
In this lesson, you'll learn how to edit your clips into the timeline, then begin refining the story by creating b-roll edits, insert edits and 3-point edits.
Lesson 4: Primary Color Correction
Once the story is in place, it's time to begin color correcting your clips in the Color Page. This lesson will show you how to color correct an image with Color Wheels and the Curves Palette and how to compare and match shots.
Lesson 5: Delivering Your Movie
In this final lesson, you'll learn how to export your movie using Resolve's Deliver Page. You'll learn how to choose the format and output location and how to set up multiple jobs using the Render Queue.