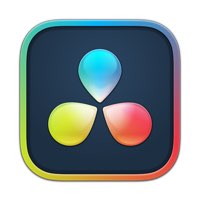 Resolve 17 Color Page New Features
DaVinci Resolve 17 is here! Explore the Improved Color Page.
Join Mark as he walks you through important new color grading enhancements in DaVinci Resolve 17.
Explore improved Resolve Color Management; the new HDR palette; the exciting new Color Warper
and a revolutionary auto-rotoscoping tool called Magic Mask.
New Features Chapter Index
Select the subject below and you will be taken to the specific chapter in the New Features Video.
Stop Endless Searching on YouTube
Follow 3 Easy Steps to get started at Ripple!

Define Your Goals
Every workflow is unique.
What are your creative goals?

Get excited about your next goal
by visiting our learning path pages.

Choose the tutorial that's right for you
and become the best editor!