Printer Friendly
A quick overview of the changes to Final Cut Pro in the new 10.2.3 update
Today Apple released its latest update to Final Cut Pro X, version 10.2.3. This is the 17th update since Final Cut Pro X first shipped in June of 2011. Final Cut Pro 10.2.3 is a minor update, but it does introduce a few new features along with several bug fixes and improvements.
First off, if you shoot with the new Canon C300 Mark II using the XF-AVC format introduced last year (an MPEG-4 AVC/H.264 codec in an MXF wrapper), these files (in 1080, 2K, and 4K resolutions) can now be imported into Final Cut Pro X as long as you've installed the Canon Plug-in 3.1 for Final Cut Pro X. Apple has created a great XF-AVC knowledge base article explaining exactly what software you will need, and which cameras are supported by Final Cut Pro X.
Re-assign any effect in the Effects browser
Next, you can now assign keyboard shortcuts to apply any video or audio effect. These shortcuts, Option-E for the video effect and Command-Option-E for the audio effect, can be found in the Edit menu:
By default, this keyboard shortcut is assigned to the Color Correction effect for video, and the Channel EQ effect for audio. But you can re-assign them to any effect in the Effects browser with a simple right or control-click, just like assigning a default transition: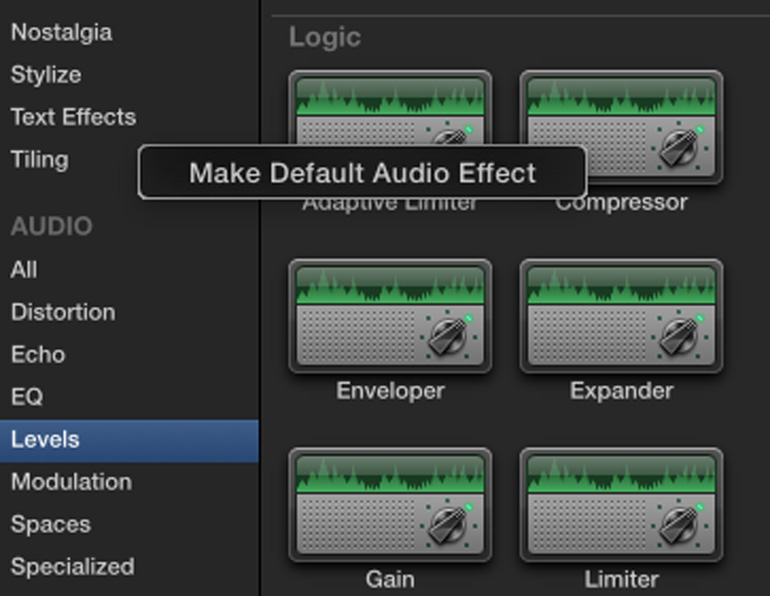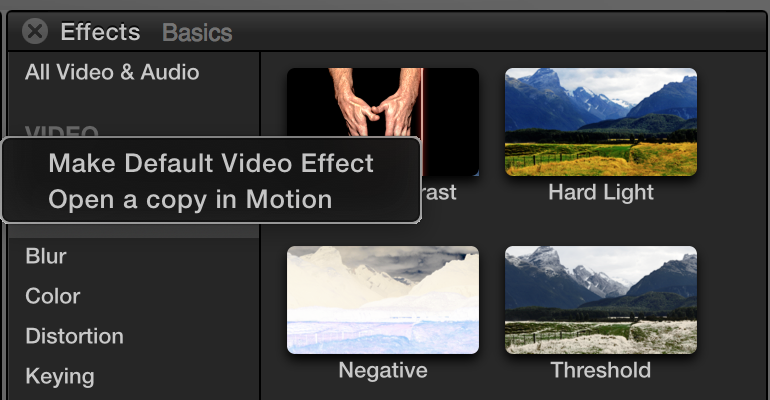 You can of course assign different keyboard shortcuts for these commands in the Command Editor: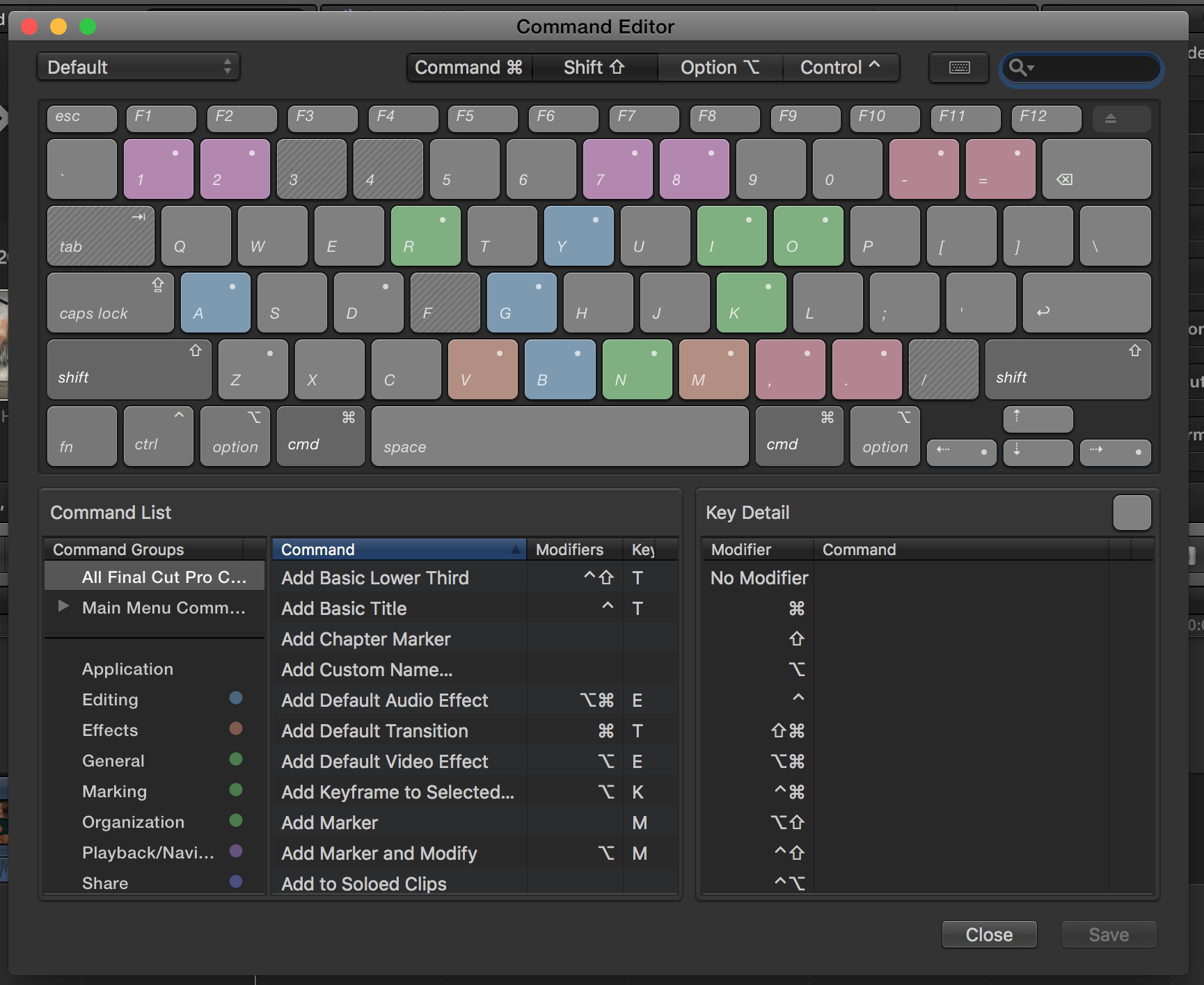 Customizable Default Video and Audio Effects
Other improvements in the new 10.2.3 update:
The devices compatibility list in the share window now includes the iPhone 6s, iPhone 6s Plus, iPad Pro, and the 4th generation Apple TV 4th so you'll know exactly what devices will be able to play your video:
This update also includes a variety of bug fixes and improvements:
You can also now share video to multiple YouTube accounts.

Libraries on a SAN now open faster

That annoying graphic glitch on the timecode display in the Dashboard has been fixed.

Disabled video effect could appear as Missing Effect when opening the project or when sharing to Compressor

Black frames could appear in imported iPhone video clips that were trimmed on iPhone

The playhead could jump ahead when editing short titles

The timeline could stop playback when switching views in the Browser

Points on a Bezier shape could incorrectly switch from Linear to Smooth

Some objects within Motion templates could render with soft edges
If you are new to Final Cut Pro, check out Final Cut Pro X Core Training available in the Final Cut Pro section of the Ripple Training website.