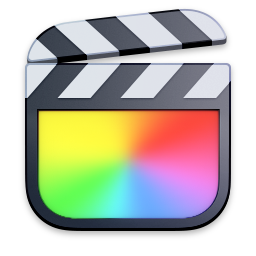 Final Cut Pro 10.6.2 & Motion 5.6.2 New Features
Watch Steve demo Dupe Detection & Voice Isolation
in Final Cut Pro 10.6.2
Learn how Final Cut Pro's Dupe Detection feature makes fast work out of
locating duplicate clips and ranges in your projects. Steve will also showcase an
AI-driven voice isolation tool that is so good, you won't believe your ears!
Watch Mark get you up to speed on the new Features
of FCP 10.6.2 and Motion 5.6.2
Learn about the new enhancements to Final Cut Pro's object tracker,
and an incredible new filter in Motion called "Sliced Scale" that gives you
some exciting creative and publishing options for your motion graphics.
Final Cut Pro 10.6 New Features
Join Steve & Mark as they walk you through the new features of Final Cut Pro 10.6
Learn how to use the cinematic editing mode tool to change the focus on clips recorded
on iPhone 13, and how to use Final Cut Pro's object tracker for tracking titles,
graphics, effects, and generators to your clips.