RT 360 Titles
Free!
Direct Your Viewer's Attention
Add 360 Infographics
Use 360 Block Text
Apply a 360 Adjustment Layer
Fully Customizable UI
How to use the Free RT 360° Titles Plugin
Note: This plugin requires Final Cut Pro 10.4 or later
After installing, follow these steps to apply any of the 6, RT 360 Titles to your Final Cut Pro X timeline:
Locate the set of plugins in the Ripple 360° Titles sidebar. There are 6 titles to choose from and they are all applied to your 360 projects in the exactly same way.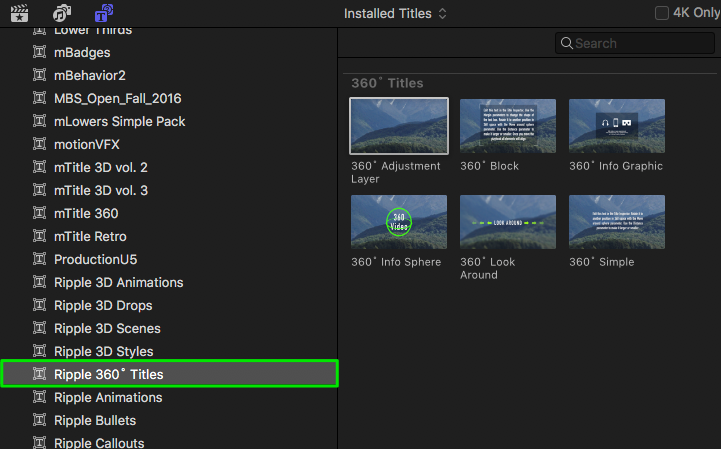 Park the playhead over a clip in the timeline, and press Q to perform a Connect Edit. In the screenshot below, the 360 Info Sphere is connected to a 360 clip.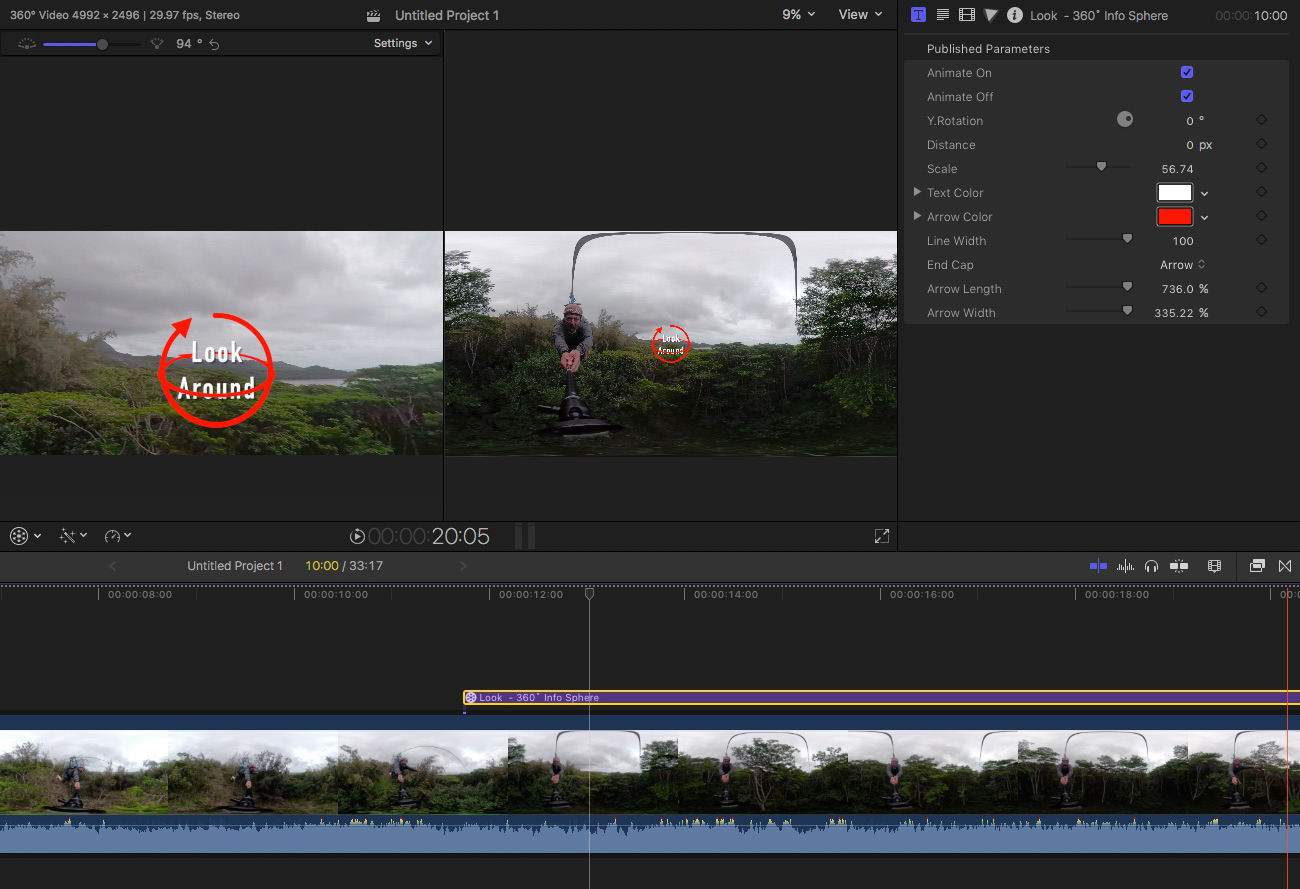 With the title selected and the Playhead parked over it, press Command-4 to open the Inspector. Click the Title Inspector button to reveal the parameter controls.  Each title has a unique set of adjustments to control the look of each title.
Below are screenshots of 4 other 360 titles, and their respective controls. For all but one of the 360 plugins (the 360 Adjustment Layer), you can control their position in the 360 environment along with color, transformations, image blurring and other properties.
360 Block Text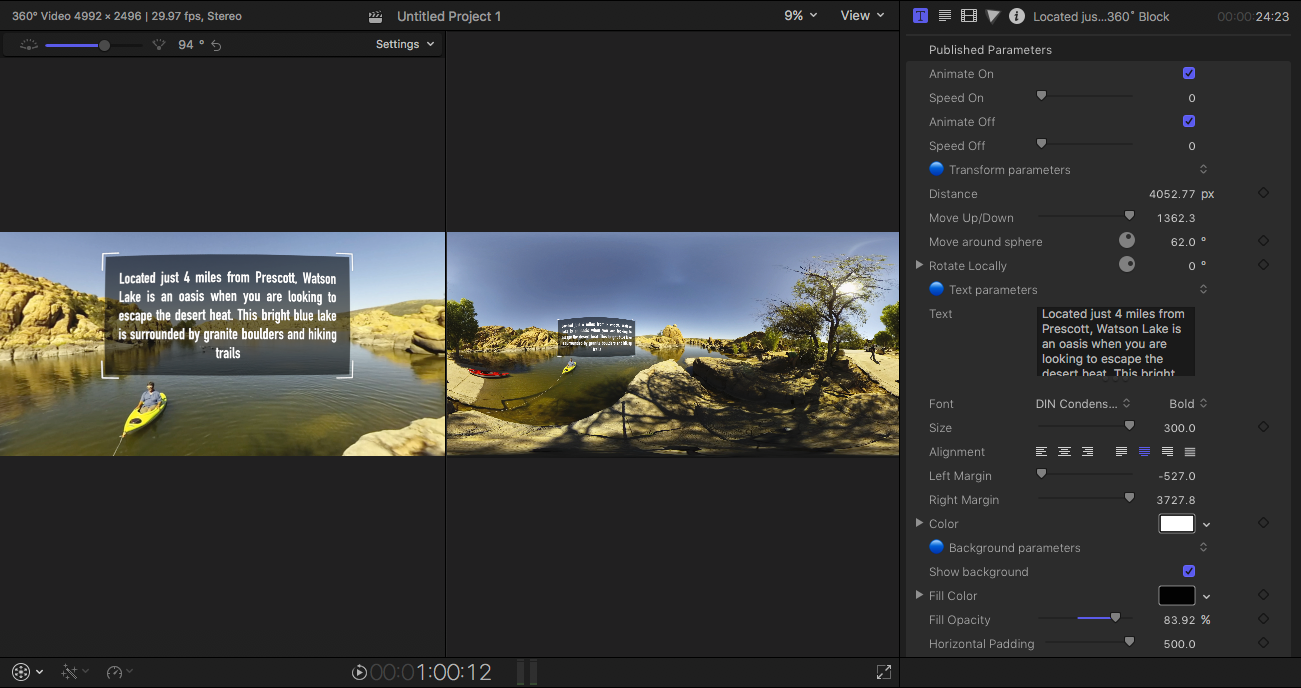 360 Look Around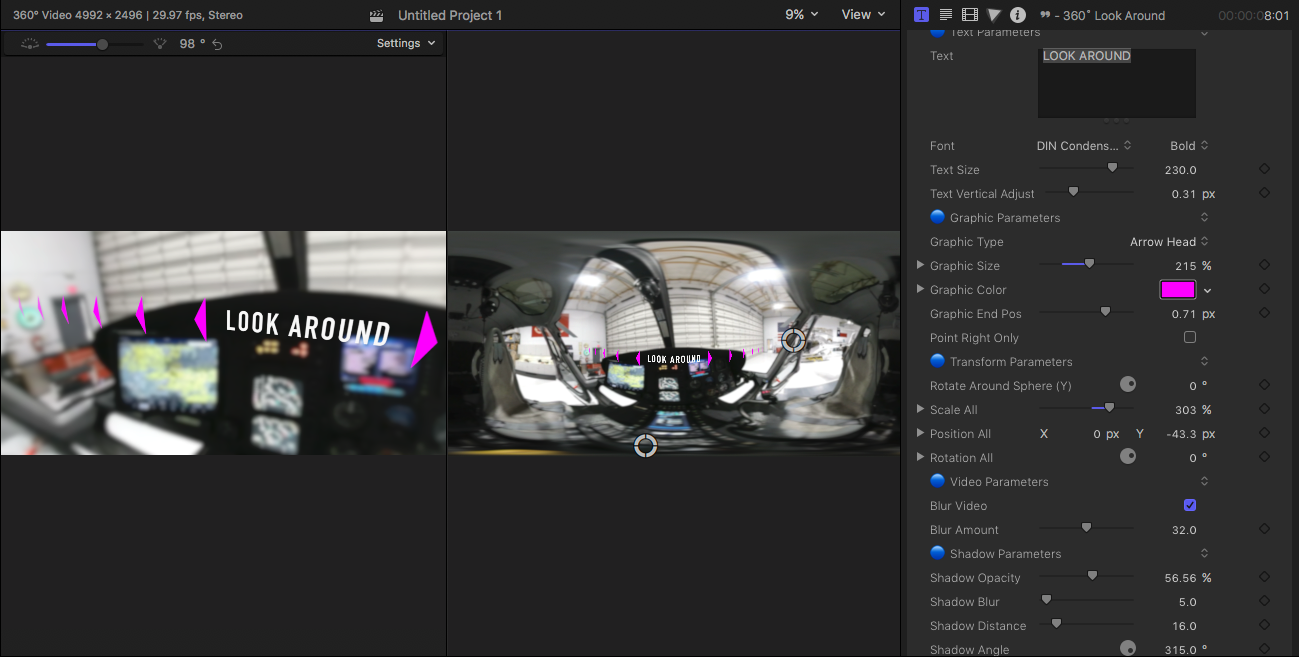 360 Infographic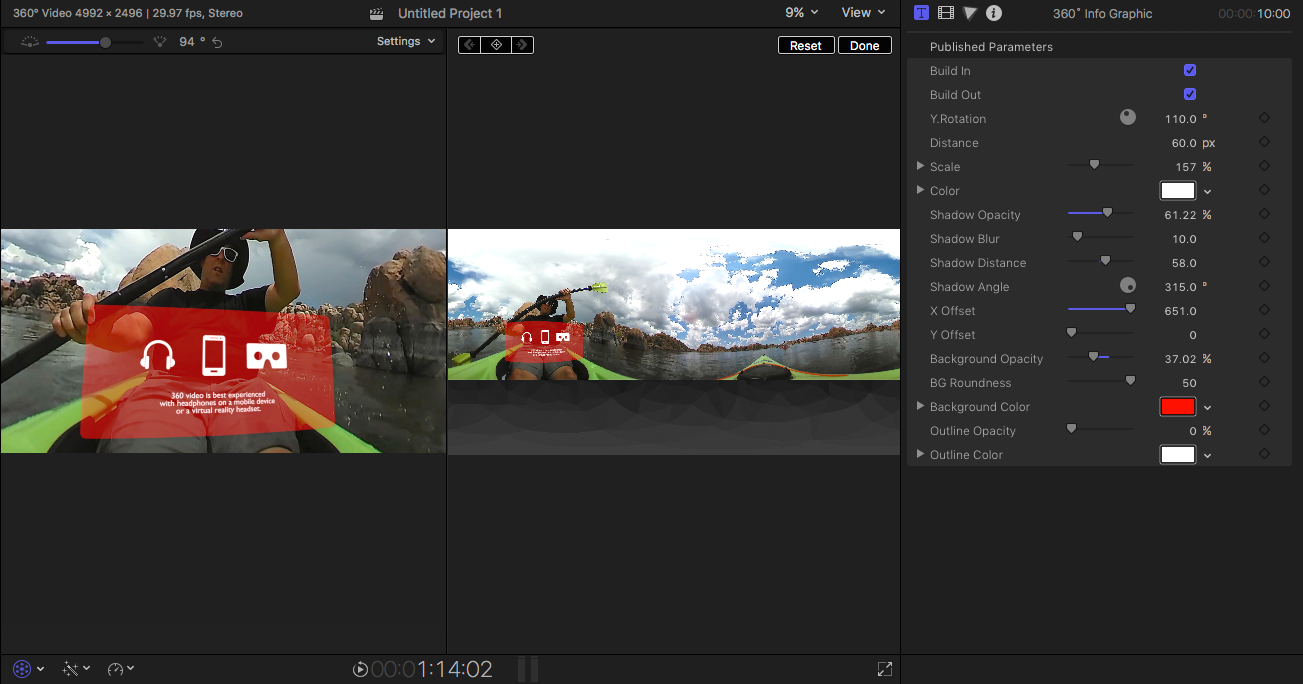 360 Simple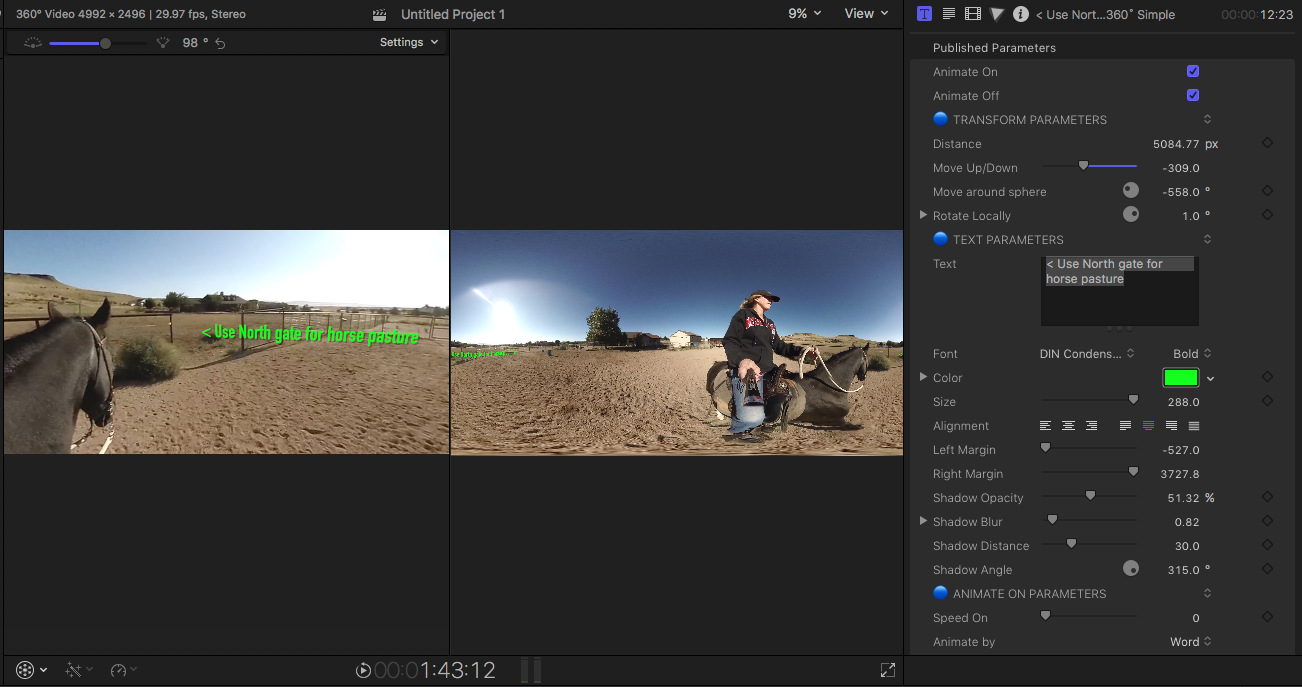 360 Adjustment Layer
The 360 Adjustment layer is not a title in the purest sense, but it does have what I consider "magic properties."  For example, let's say that you wanted to apply a color correction or other effect to a bunch of clips at once. Instead of applying the effect to each clip individually, add the 360 Adjustment Layer to your timeline, them trim its duration to include all the clips you want the effect applied to.  Apply your effect (or effects) to the title itself.
In the image below, a color correction effect has been applied to the 360 Adjustment Layer. Any clip directly below the title will have the effect applied – in this example, a black and white effect was applied by lowering the global saturation in the Color Board.  Trim the title to include more or less clips in the effect range.