Audio Post for Video in Logic Pro X
$99.00
Import Audio using XML
Clean Up Your Tracks
Add NAT & Foley Sound Effects
Professionally Mix Your Soundtrack
Bounce Your D,M & E Stems
Hand Off Your Soundtracks
Audio Post in Logic Pro will guide you step by step through building the score and sound design of a short film. You'll learn how to export audio tracks and reference video from your video editing software, then import it into logic for scoring and finishing. You'll also learn how to troubleshoot common problems that you may encounter.
Clean Up Your Audio Edits
An important part of Audio Post is cleaning up distracting artifacts that result from the initial edit. This tutorial will show you a variety of tools and techniques that you can use to keep your audience focused on the story.
Adding Spot-On Sound Effects
Whether you're trying to create a natural and transparent soundscape or you're using sound effects as a narrative tool, this tutorial will show you how to spot sound effects like a pro.
Deliver Professionally Mixed Soundtracks
The power of music and sound effects cannot be understated, so perfecting the mix is the final step that can make or break your project. Audio Post in Logic will help you understand how to use that final mix to emphasize the most important elements of your story.
Audio Post for Video in Logic Pro X
1. Preparing a Movie Scene for Logic Pro X
Soundtrack Goals for Working in Logic Pro X

Reviewing the Scene

Preparing the Project for XML Handoff

Identifying Sound Effects

Expanding Audio Components

Checking Channel Configuration

Dealing with Silent Audio Channels

Assigning Audio Roles

The Value of Dialogue Sub-Roles

Sound Effect Sub-Roles

Hard Sound Effects

Adding Roles in the Role Editor

Checking Role Assignments in the Timeline Index
2. Exporting an XML & Reference Movie File
2-Pop & Timecode Generator

Exporting the Project as an XML File

Creating the Reference Movie in Compressor
3. Importing the Final Cut Pro XML
Importing the XML File

Choosing the Project Timebase

XML Import Issues to be Aware of

Mislabeled Tracks

Unneeded Tracks

Mono Tracks that Appear as Stereo Tracks
4. Using X2Pro for XML Conversion
Importing the Final Cut Pro XML File

Choosing an AAF Location

X2Pro Preferences

Option for Handling Transitions

Discarding Disabled Clips

Converting non-PCM Audio

Media Handling

Setting Trim Handles

Reference Multi-Channel WAV Files

Embedding the Media

Choosing how Roles are Handled

Referencing WAV Files in Place

Trimming the Embedded Audio

Setting Role Priority

Converting the Audio

The Warning Dialogue
5. Configuring Logic Pro for Audio Post
Importing an AAF File into Logic Pro

Verifying Track Order and Labeling

Importing the Reference Movie

Enlarging the Movie Track

Enlarging the Reference Audio Track

Why 2-Pops are Necessary

Creating a SMPTE Offset

Enabling & Disabling the SMPTE Offset

Creating One-Frame Navigation Shortcuts

Saving the Project
6. Evaluating the Project
Audio Departments in the Film World

Removing Extraneous Tracks

Zooming the Tracks Vertically

Reordering Tracks

Listening to the Dialogue

Goals for Improving the Dialogue

Muting Sound Effects Tracks

How to Approach the Scene

Deleting or Muting Empty Tracks
7. Cleaning up the Dialogue – Part 1
Audio Trimming Options

Creating an Audio Roll Trim

Creating a Crossfade

Using the Fade Tool
8. Locating Room Tone
Isolating Tracks for Evaluation

Muting Empty Audio Regions

Creating Editorial Track Notes
9. Dealing with Natural (Nat) Sound
Muting & Cycling a Region

Identifying Nat Sounds

Renaming a Track as NAT Sound

Moving Nat Sounds into a Dedicated Track

Identifying Surround Stems
10. Cleaning up the Dialogue – Part 2
Creating Continuity with Room Tone

Opening Dialogue in the Editor

The Track View

The File Editor

The Danger of using the File Editor

Creating a File Backup

Making Selections & Pre-Listen

Creating a New Region from a Selection

Pasting the Region into the Track

Options for Extending the Region

Final Thoughts on Dialogue Cleanup
11. Spotting Sound Effects – Part 1
Reviewing Project Notes

Reviewing Director/Editor Notes

Revealing the Marker Track

Importing Final Cut Pro Chapter Markers

Reviewing the Marker List

Adding Spotting Markers

Naming the Marker

Navigating Between Markers

Locating FCP Sound Effects in the Loop Browser

Adding Other Sound Effects Libraries

Searching for a Sound Effect

Adding the Sound Effect to a Track

Using Pickup Clock to Move a Region

Nudging the Effect
12. Spotting Sound Effects – Part 2
Locating More Sound Effects

Adding a Cardboard Hard Sound Effect

Replacing the Broken Glass

Limit Dragging to One Direction
13. Spotting Sound Effects – Part 3
Locating the Doorbell

Watching for Sound Effect Motivation

Adding a Doorbell Marker

Watching for Story Context for SFX Placement

Using Pickup Clock to Move the Sound Effect

Nudging the Effect

Copying a Sound Effect by Dragging
14. Performing a Sound Effect – Part 1
Reasons for Recording a Sound Effect to Picture

Adding a Track

Adding a Software Instrument

Accessing the Drum Machine Designer Plugin

Assigning a Loop to Drum Machine Designer

Adding a Doorbell Sound to the Loop Browser

Locating the Sound in the Loop Library

Assigning the Doorbell as a Note
15. Performing a Sound Effect – Part 2
Adjusting the Doorbell Volume

Locating the Doorbell on the MIDI Keyboard

Recording the Sound Effect to Picture

Cutting up the Recording with the Scissors Tool
16. Working with Foley Effects
Reviewing the Action for Audio Cues

Hard Sound Effects

Locating Potential Hard Sound Effects

Adding the Effect to a Track

Adding More Foley Sounds

Adjusting the Effect Timing

Enhancing the Story with Sound Effects
17. Adding Background Sounds
Adding Outdoor Ambience

Adding More Background Sounds

Locating the Truck Sound

Trimming the Sound Effect

Adding the Shower Sound Effect

Reviewing the Project To Do List
18. Using Music to Enhance the Story
Reviewing Project Notes

Doing Your Homework

Reasons for Scoring a Scene

Types of Music Used in Scoring

What Music Enhances in a Scene

Breaking the Scene Down Musically

Using Music Subjectively

Exploring Voices Loops

Locating the Music Content

Breaking Down the Intro Music

Playing the Radio DJ Project
19. Using Music to Mimic Character
How the End Music was Arranged

Breaking Down the Drummer Track

How the Music Mimics Character

Bouncing Out the Music

Selective Bouncing

Creating a Cycle Region for Bouncing

Maintaining Project Sync

Bouncing the Music

Normalizing the Bounced Music
20. Adding the Music Elements to the Score
Music Track Placement

Navigating to the Bounced Music

Locating & Adding the Music to the Project

Why Overlap Music Tracks

Adding the Voice Over

Moving the Music to Trigger Character Response

Playing Back the Mix

Reducing the Volume of the Music
21. Delivery & Format Requirements
Dealing with Empty Tracks

Checkerboarding Dialogue

Deleting Tracks

Rules for Dialogue Mixing

Format Delivery Requirements

Web & iDevice Delivery Requirements

Dialogue Norm – aka Dial Norm

Broadcast Delivery Requirements

Theatrical Delivery Requirements
22. Setting Master Output Level
Setting up for Your Ears

Tone Testing

Adjusting Your Speakers to Dial Norm
23. Level Automation
Enabling Track Automation

Enabling Region Automation
24. Preparing for the Mix
Mixing Goals for the Scene

Revealing the Mixer

Striping the Mixing Board

Reviewing the Mixing Strategy

Striping the Board with Color

Changing the Channel Strip Name

Adding Track Icons
25. Setting Dialogue Levels
Changing Channel Strip Components

Monitoring Dialogue Levels

Adding a Gain Stage

Adding Gain in the Channel Strip

Adding a Compressor

How a Compressor Works

Increasing Compressor Output Gain

Fine Tuning with the Fader

Compressing the DJ Track

Adding EQ & Reverb

Working with the Channel EQ

Adding a Reverb Effect

Using Space Designer
26. Creating D, M, & E Stems
Assigning Dialogue to a Bus

Renaming the Bus

Assigning Effects to a Bus

Changing the Bus Color Coding

Assigning Music to a Bus

Assigning a Track to a Pre-Existing Bus
27. Mixing the Scene – Part 1
Master Stereo Output Fader

The Value of Submixes (Stems)

Lowering the Volume of the Music

Adjusting Levels for the Stem Submixes

Increasing Gain on the DJ VO Track
28. Mixing the Scene – Part 2
Music Stem Fading Goals

Adding a Radio Sound Effect

Effects Slots

Adding a Reverb to the Music Stem

Automating the Reverb

Adjusting the Effect Dryness

Adding Automation Control Points

Balancing the Mix

Adding an Output Track
29. Making a Final QC Pass
Looking for Issues Track by Track
30. Final Output
Hiding Tracks in the Mixer

Setting the End of Project Marker

Mixing on the iPad

Bouncing the Master Stereo Track

Choosing an Audio Codec

Real-Time vs. Offline Bouncing

Choosing a Destination

Bouncing Out the Stems
31. Voice Over Recording
Choosing a Mic for the Track

Monitoring

Adding a Patch to the Voice

Reviewing Project Notes

Changing the Time Display

Configuring Record Settings

Creating a Take Folder

Recording Multiple Takes
32. Voice Over Editing
The Composite & Takes

Viewing & Playing Takes

Using the Swipe Tool

Playing the Swipe Takes

Editing Takes

Pasting Room Tone
33. Voice Over Effects
Adding a Patch

Adding a Compressor & EQ

Adding a Classic Vocal

Viewing the Applied EQ

Adding a Compressed Vocal Patch

Adding a Telephone Vocal

Putting a Word on a Separate Track

Deleting Unused Takes

Adding a Delay Vocal
Who this Tutorial is for:
This tutorial was designed for independent video editors, producers and filmmakers on a budget who want to create a professional D, M & E mix for their short films and videos. This tutorial assumes basic familiarity with Logic Pro X.
Software Version: Logic Pro 10.2 - Logic Pro 10.3.
Run Time: 3 Hours 30 minutes
Project Media: Logic Pro X project media is included for following along with the instructor.
Type of Tutorial: Workflow Specific
hidden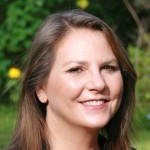 Mary is a professional Video Editor and Composer with over 25 years experience in video and film production. She has worked on wide range of productions from coast to coast including shorts, PSAs, Trailers, Music Videos, Documentary and Independent Feature Films. As a Lead Trainer for Apple's pro video apps, Mary trained other trainers in the US and Europe and was a presenter at major industry shows including NAB, Mac World, Government Video Expo, DV Expo, and Broadcast Educators Expo. Her corporate clients include: Apple, Pearson Education, The Golf Channel, CNN, BBC, CBS, UPN, NBC, Showtime, Spike TV, Cox Media, Avid, Universal Studios Florida, Disney, Sea World and Hallmark. In addition to professional production and training, Mary is the best selling author of over a dozen industry training books including; Apple Pro Training Series: GarageBand (all versions), Apple Pro Training Series: Soundtrack, Apple Pro Training Series: Soundtrack Pro, Apple Pro Training Series: Getting Started with Final Cut Studio, and Media Composer 6: Part 1 – Editing Essentials (Avid Learning).
Full Bio
hidden
Related products
In this training course, you will learn the basics of music scoring using Apple's Logic Pro. You'll work with loops and virtual instruments to arrange your song to picture, then mix and deliver a finished master. This tutorial is perfect for the Final Cut Pro X user.

Rated 5.00 out of 5

$

59.00

Sale!

An indispensable tutorial that focuses on recording, editing and mixing dialogue, voiceover, narration and song vocals.

Rated 4.57 out of 5

$

99.00

Sale!

Editing & Mixing Song Vocals in Logic Pro X is a 3 hour tutorial focused on cleaning up, expanding, and refining the human voice as part of a musical performance.