RT 360 Transitions
Free!
Add 360° Circle Wipes
Add 360° Split Wipes
Add 360° Directional Wipes
Control Transition Placement
Control Edge Softness
How to use the Free RT 360° Transitions Plugin
Note: This plugin requires Final Cut Pro 10.4 or later
After installing, follow these steps to apply any of the 6, RT 360 Transitions to your Final Cut Pro X timeline:
Locate the set of plugins in the Ripple 360° Transitions Browser. There are 6 transitions to choose from and they are all applied to your 360 clips in exactly same way.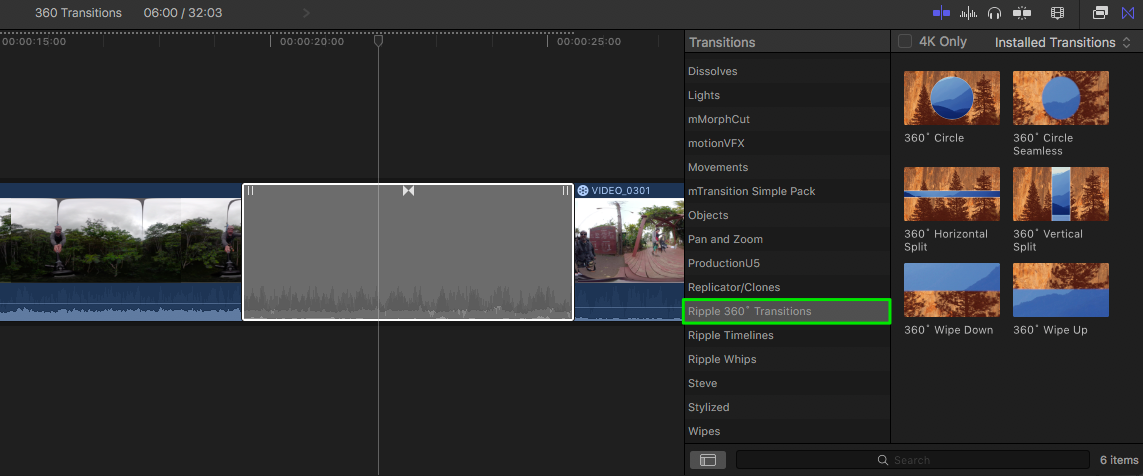 Drag a 360 Transition out of the Transitions Browser and drop it on an edit point. In the screenshot below, the 360 Circle transition has been applied.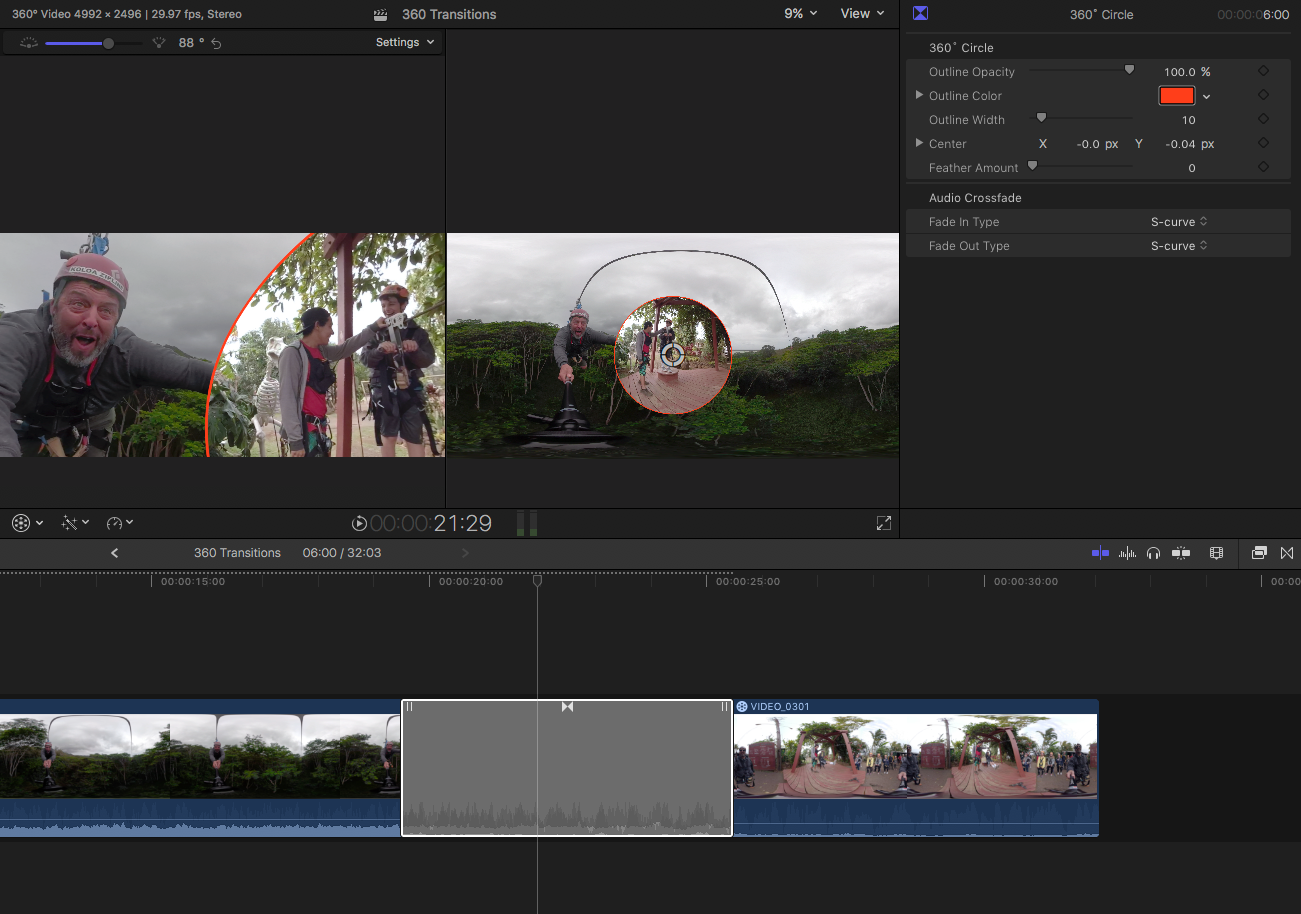 With the transition selected and the Playhead parked over it, press Command-4 to open the Inspector. The controls for adjusting the transition appear at the top of the Inspector. Additionally, there are onscreen controls for changing the placement of the transition within the spherical environment.
Below are screenshots of a few other 360 transitions, and their respective Inspector controls. In addition to placement, you can control edge feathering, border width, edge color and more.
360 Split Vertical & Horizontal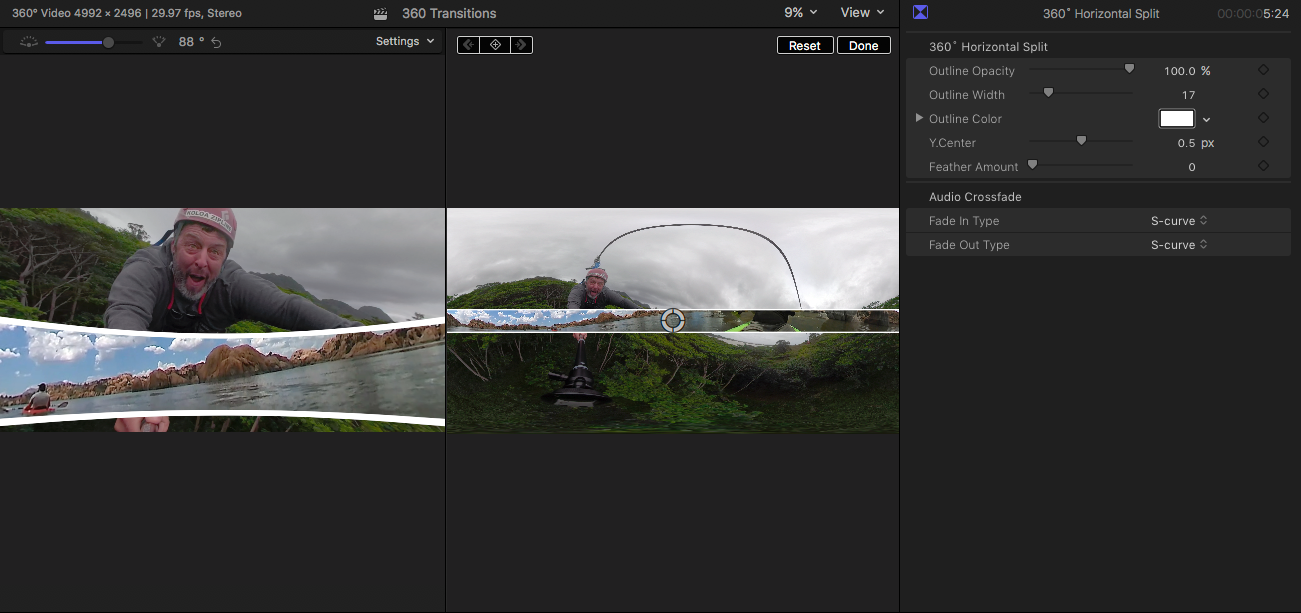 360 Wipe Up & Down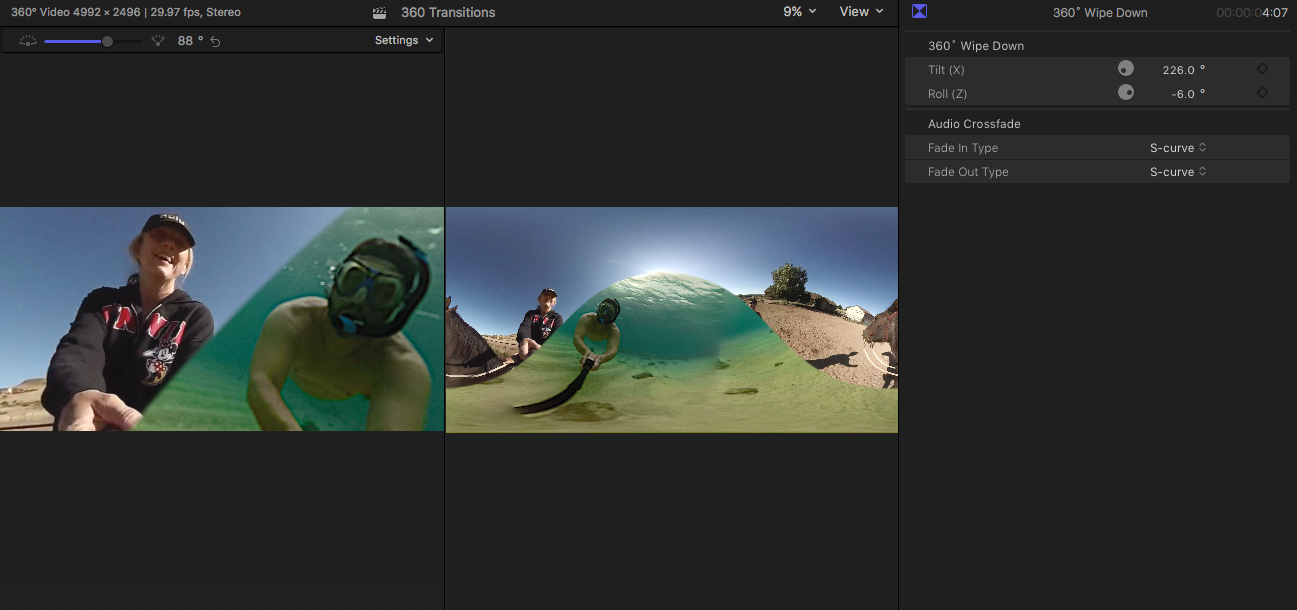 First Party Cookies
These cookies are required for the site to perform its core functionalities. This includes cookies allowing you to securely log-in and log-out and make an order through our online shop.
Third Party Embeds
These are cookies needed to optimize your experience on our website. This includes analytics cookies, cookies to run 3rd party services like videos, etc.