Creating Action End Titles in Motion 5
$29.00
Create Rich 3D Text
Animate 3D Scenes
Create Custom Textures & Materials
Integrate 3rd Party Applications
Match 3D Text to Scene Movement
Creating Action End Titles in Motion 5 is a tutorial inspired by the closing end credits of hyper-action films like Smokin' Aces. In this tutorial you'll learn how to composite photographs with text and filters and then animate the elements to create an integrated, highly stylized, gritty title sequence.
Download this outline
Creating Action End Titles in Motion 5
1. Introduction
2. Building the Composite
Setting up the Project

Reviewing the Assets

Building the Composite

Compositing with a Blend Mode

Using Filters to Integrate and Stylize

Understanding the Threshold Filter
3. Integrating the Foreground
Understanding the Gradient Colorize Filter

Editing a Gradient

Changing Channel Mapping

Understanding the Color Reduce Filter

Mapping Difference Between Filters

Combining Filters

Summarizing Filter Characteristics
4. Adding & Integrating Text
Creating Text

Adding a Gradient to Text
5. Creating the Opening Animation
Adding Music to a Project

Timing Animation with Markers

Trimming Groups

Animating Layers with Keyframes

Animating Text with Behaviors
6. Creating Ongoing Animation
Using Basic Motion Behaviors

Moving the Anchor Point of a Layer

Animating to Music with the Audio Parameter Behavior
7. Duplicating Scenes
Shortcuts for Duplicating and Moving Groups

Changing Project Duration
8. Exchanging Media
Setting a Play Range

Understanding Dimmed Layers and Groups

Replacing Layers

Editing Text
9. Modifying Colors & Animation
Changing Filter Colors

Fixing Animation Issues

Moving an Animation Path

Resetting the Audio Parameter Behavior

Overlapping Groups

Changing Scene 3 Content and Colors
10. Setting up the Credit Roll Scene
11. Building & Animating a Credit Roll
Editing & Importing an RTF File

Using the Scroll Text Behavior

Fixing Alignment Issues

Fading Out the Scene

Understanding Playback Options
12. Exporting
13. Publishing Motion Projects
Publishing a Template

Where Motion Templates are Stored

Using the Template in Final Cut Pro X

Opening Final Cut Pro X Generators in Motion
14. Publishing Drop Zones
15. Publishing Parameters
Publishing Color Wells

Publishing the Gradient Editor

Publishing Drop Zone Parameters

Publishing Text Parameters

Viewing, Editing, and Organizing Published Parameters

Using Published Parameters in Final Cut Pro X

Importing Media into an FCP X Event

Changing Drop Zone Content

Editing Text over a Drop Zone

Modify Template Colors in FCP X

Using the Text Inspector

Adding Audio to a Generator
Who this Tutorial is for:
This tutorial was designed for users who are already fluid in Motion 5. As an intermediate-level tutorial, it assumes you are comfortable with Motion's user interface and the basic process of compositing and animating in Motion 5. Users who are new to Motion 5 should purchase Getting Started in Motion 5 before working through this tutorial.
Software Version: Motion 5.0.1-5.2.3.
Run Time: 1 hour 10 minutes
Project Media: The tutorial also includes project and media files for following along in Motion 5.
Type of Tutorial: Creative Ideas
With the new 5.3 update there have been some changes on how Motion handles .molo files. See how to use .molo files HERE.
hidden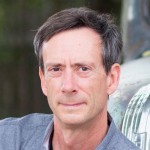 Mark Spencer is a bay-area based producer, editor, teacher and writer. Mark is also an Apple-certified instructor for Final Cut Pro X and Motion 5 and the author or coauthor of 5 books on Motion, including the Apple Pro Training Series Motion 5, all from Peachpit Press.
Full Bio
hidden
Related products
Sale!

Learn how to create custom titles, effects, transitions and generators in Motion 5, then publish them for use in Final Cut Pro X.

Rated 5.00 out of 5

$

49.00

Replicators are Motion's secret weapon. This tutorial will show you how to use them for quickly creating animated graphical elements for backgrounds, titles, transitions and more, that will both wow and impress.

Rated 4.60 out of 5

$

79.00

Sale!

Our definitive video tutorial on creating, styling and animating 2D text in Motion. Learn how to format, animate, distort and randomize your text and even turn text into particles.

Rated 5.00 out of 5

$

29.00